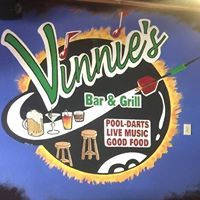 * The band plays an indoor venue for a change, and for the first time in a long while, and it's a new one (for this band, anyway), playing Vinnie's in Concord.
It's a Sunday afternoon slot, December 16th, 2-5 PM, and we'll have a $5 (was $10) cover charge (NOTE: Vinnie's website had the start time wrong).
Help us make a splash and get invited back!!!